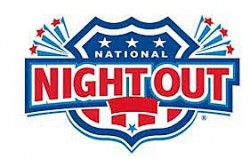 We are proud to be a 10-year participant in the Annual National Night Out program in the Twin Ports, inviting and providing a simple meal for our neighbors and friends, games for children and door prizes for adults.  We believe that God made us for connection and we strive to connect with God, each other, and our deeper selves in everything we do!
We seek to be a light of healing
We seek to be a light of hope and healing, a LAMP, in our community. How do we do that? CONNECTION. In all that we do, we ask the question: "What will bring connection and what will bring disconnect?" Are we staying connected to God? Are we staying connected to ourselves? Are we staying connected to each other? Are we staying connected to the world around us; to the needs of our community and neighbors? What is God asking us to do in our own private lives and what is God asking us to do in our community? The only way to know the answer to those questions is to stay connected. At Hillside, we stay grounded in the spirit, praying, listening, and dealing with our problems with faith and confidence, not from a place of fear. We know God walks with us and when we feel that tug or pull in our hearts to do something, we pray for courage act. We help each other stay connected so we can hear God's call, trust that call, and act with faith.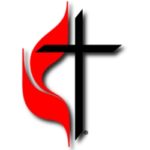 Every summer we team up with area Methodist churches to put on a four-day Adventure Day Camp for children & youth. Kids get to Swim, play games, canoe, sing, make crafts, and hear Bible stories. We also offer scholarships and extended care before and after camp so parents do not have to worry about day care.
The Bible, our guide
The Bible, our Holy Book, which we take seriously, but not literally, is full of stories; stories of people trying to follow God and live faithfully; stories of prophets reminding people of who they are and what is most important; stories of Jesus calling people to love; stories of Jesus followers spreading the gospel; and all these stories tell God's story of radical love. But the story doesn't stop there.  Your story, my story, OUR stories fit into the bigger story, God's story. We would love to hear your story and see how we all connect!  Let's write the next chapter of Hillside's story together!
Next Steps...
My first thoughts when visiting a new church is; How would I fit in, How could I contribute or help? Reach out today!